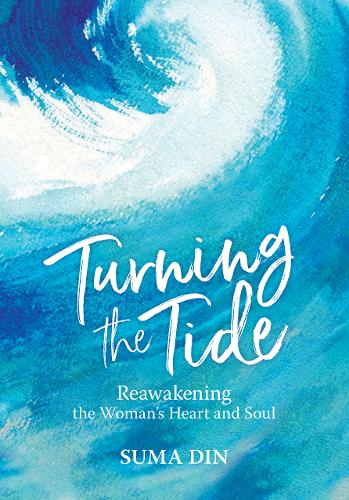 "A book on the journey and different stages of a woman's life, from the inception of the soul to the end of life on Earth. Words of wisdom, guidance and compassion from the Qur'an and sayings of the Prophet (peace be upon him) pave the way, and inspire the reader to reawaken their heart and soul. With contemporary thoughts, words of wisdom, guidance and inspiration." Goodreads
I'm only 90 pages into this book, but I already know that this is going to be one of my all-time favourites… I can feel it. Because this is a "first-impressions" post, I'm not going to spend too long going over the premise and structure of the book because I will go into much detail on that in my review once I've finished reading -this is just about all my initial thoughts, which are of course subject to change!
I went into this book with zero expectations, and I honestly think that was the most fitting approach, in this case. Anyone who knows me well, knows I'm very much a reflecting kind of person, and I love to reflect on past events and the present and the future and life, and this makes this book perfect for me as its entire premise is on the journey through a Muslim woman's life.
I was immediately hit by how beautiful and lyrical the writing is. I love the extended metaphor of water, that pervades throughout the text. Each different part of the book relates to water, and it's such a lovely connection that really helps to deepen your understanding. You can really tell that the author has spent many years writing this book, everything is so well thought out, and there is so much wisdom and advice behind every section.
The reason I'm only 90 pages through is because I'm reading very slowly to allow everything to seep in, and I keep going back to reread passages that particularly strike me… which are many. I already feel like this is the type of book that you purchase and keep going back to. From what I've already read, there are just so many life lessons so exquisitely expressed… not only is it truly a joy to read, but there is just so much benefit to be gained.
One thing I really love about this book so far is its focus on spirituality. I'm someone that very much embraces their religion as a core part of their identity, so reflecting on my spirituality is something very important to me, which I'm really glad that this book allows me to do. I wouldn't necessarily describe it as a "self-help" book as such at the moment, but it does allow us as Muslimahs to identify the ideal place where our heart and soul should be set (in regards to multiple different topics explored) with continuous guidance through references to the Qur'an, sunnah and Islamic stories.
There are already so many things about this book that I love – it is so amazingly unique – and I can't wait to read more and see how my thoughts about it may develop. This is the first Islamic book I'm reading after a while (because A Levels… I haven't been doing much reading in general, and this blog is testament to that), so I'm excited to reflect upon my final thoughts with you guys, and discuss it!
I know I have the privilege to have a number of Muslimahs reading, so please do let me know whether you all have heard of this book before, whether you've read it and what your thoughts are on it. Does it sound like something you might be interested in? Have you read anything similar and would you recommend it? Also, do you have any suggestions on what Islamic I could read next once I've finished this one?
Thank you so much for reading… speak soon!