Hello everyone and wow this is the first "first-impressions" post I've done in a good while! It's nice to finally get back into reading… even though it has taken a while for me to properly sit down and absorb myself into this book (lol never heard of reader's procrastination until now… probably something to do with the fact that I hadn't sat down and read a book for pleasure in ages) – and so far it has been totally worth it. This is also a non-fiction book so yay I'm making progress on my 2021 reading goal!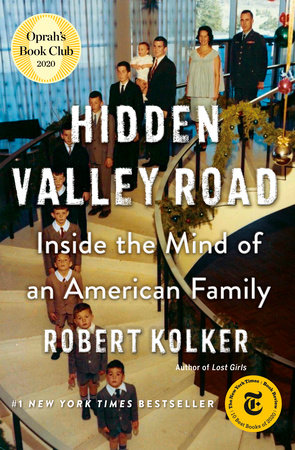 I'm currently in my final year of school and have applied to study psychology at university! I'm a very passionate advocate for mental health especially in today's society where mental health has increasingly become an issue, which COVID and lockdown has only enhanced. I absolutely love psychology as a subject and really hope to pursue clinical psychology and become a clinical psychologist one day 🙂
When I saw that this was currently a really popular non-fiction book that was about how half of the children in an American family were diagnosed with schizophrenia and that the entire book was focused on understanding the disease through the study of the family – not only did it sound absolutely gripping, but I also had that psychology nerd inside of me really excited too haha. One thing I really love about psychology as a subject is that it still evolving, growing and adapting every day – and there is still so many theories and so much debate and discussion – it makes the study of the mind so much more interesting. Also, the fact that there is so much more research needed to help to tackle mental illnesses just makes it an incredibly important subject that even if only a few are interested in pursuing it at degree level, we should all educate ourselves on it and be aware of the importance of mental health throughout our everyday lives.
I'm a hundred pages into this book and am already fascinated by the whole nature-nurture debate that is playing out, when the author is exploring the early stages of the family and Don's career.
Reading about how psychology and psychiatry have tried to grapple with the origins of schizophrenia has also been really interesting!!! There have already been a few quotes that have really stood out to me…
Schizophrenia is not about multiple personalities. It is about walling oneself off from consciousness, first slowly and then all at once, until you are no longer accessing anything that others accept as real.
It was hilarious for me to read about the debate between Jung and Freud about the origins of Schizophrenia: "the protege and his mentor had been sparring about this on and off for years. But for Jung, this was the last straw. He told Freud that not everything was about sex – that sometimes people go insane for other reasons, maybe because it is just something they're born with" LOL! As a Psychology A Level student, I'm glad to see that Freud was put in his place… even back then. Even doing psychoanalytical readings in English Literature (the closet scene in Hamlet!) really makes you wonder about why Freud himself was so fixated on sexual causes of behaviour.
Despite this book being a work of non-fiction, the family dynamics and historical context in the story is so perfectly encapsulated from the beginning that it almost reads as a fiction, making it all the more an engrossing read. Even though it did take me a while to get into this book, I am officially hooked, and very excited to read the rest and learn more about the nature of schizophrenia as a mental illness and also the impact that it had on this family.
---
That's it for this first-impressions post – apologies if it came across that I was just ranting about psychology – I just have so many thoughts on this subject and I really truly love it 🙂 Let me know what you guys think about this post! Have you read this book before, what were your thoughts? Are there any psychology-related books you want to read/are reading??
Speak soon!!