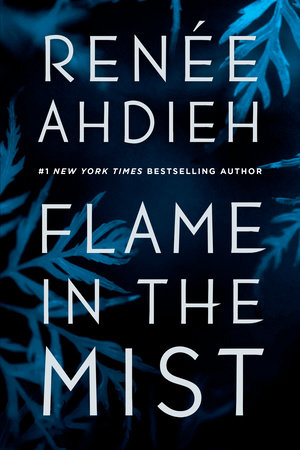 Title: Flame in the Mist
Author: Renée Ahdieh
Rating: ⭐️⭐️⭐️⭐️⭐️
---
This review is shamefully overdue – but better now than never, right? Check out my first-impressions post of this, to see my initial thoughts.
My number one piece of advice for you if you haven't read this yet is don't read anymore about it because the more unexpected the read is, the better it will be.
At least that's how it was in my case. Like with Heartless, I went in thinking this was one thing because I hadn't read the synopsis in ages, and then was pleasantly shocked when I realised it was completely different. 
I'm going to start with the writing: because it's gorgeous, beautiful, stunning. The descriptions, the wording, the dialogue – everything flows together into a river of beauty and it really merges into the Japanese culture of the book, and so much more. The setting is just perfect for this book.
The characters are really well-done. There were several intriguing side-stories merging into this one book, and there was always something going on, always something to guess and an answer that the author is dangling away from you that just makes you want to read more and more until… you've devoured it, and left yearning for more.
This book just screams originality, and let me confirm that. I love how this book is so original and so different to all the other fantasy books out there. It's amazing. The only thing that put me off was, yes you guessed it – the romance. Ha, unsurprisingly – considering my reading tastes.
Of course I skipped it as soon as it went physical, but I think this book could have done without romance. But I know a lot of people really enjoyed it, so it was probably a good choice on the author's behalf. I did like how the romance took time to develop so the beginning was without it, and I really enjoyed that. 
All the characters were so interesting to read about. Mariko is just the best. I love badass female characters and she is no exception. She completely rocks at this and there's no wonder why so many readers adore her (myself included) because she's so smart and if you've been following this blog for a while you know how much I love smartness in books.
AND THE CLIFFHANGER. Oh my lord I don't know why I haven't started the sequel yet, but the cliffhanger is the most shocking and smartest one yet. Obviously no spoilers but it completely changes the game and leaves you gawking and gasping for more. 
So that's my review, I hope you enjoyed it! Tell me, what are your thoughts on this book? How did you find it? What did you think about what I said in the review? Speak soon!