Yes, another Top 5 Tuesday! I've been loving these September topics!! …OKAY FINE, if you've been following this blog for some time, you're not going to learn anything new, because I've already raved about these books loads of times on this blog (because that's what bookish blogs are for, right?) – but at least your suspicions will be confirmed, and perhaps you'll be even more convinced to read these books if you haven't already…
Six of Crows and Crooked Kingdom by Leigh Bardugo
I don't think I need to say much, but if you haven't read this yet you really must. First of all, the characters – the crew of characters – are just amazing, I love every single one of them – they're so diverse and they all carry such important stories. The actual storyline is complicated and delivers shock after shock that will leave you reeling. And the writing, that is a magnificence in itself…
The Raven Cycle by Maggie Stiefvater
This is such a wonderful fantasy series – and it has everything a fantasy series should ever have. A fabulous cast of characters, a fair share of complex and bewildering magic with a spice of impossible – enjoy!
The Lunar Chronicles
I know this has already exceeded five books but I need to include the whole series because the whole series together are my favourite fantasy books but if I must narrow it down it will have to be Cress because this book is just so, so, so, good I just have no words. Go and read it if you haven't already!
The Belles by Dhonielle Clayton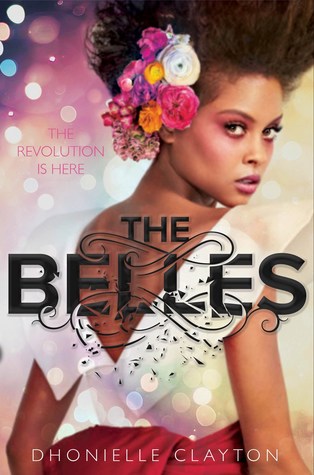 This one book that I absolutely love. I knew I'd love it when I first saw it on Goodreads in December, and then when I finally read it – I just knew this was one of my favourite books.
I just love the world, I love the whole 'belles' concept, I love love love the writing.
It's just so beautiful and amazing, and I can't wait for the sequel!
---
What are your favourite fantasy books? Speak soon!