Hey everyone! I'm sorry this post is so late – it's nearing midnight here, but I couldn't miss WWW Wednesday when I have so much I need to talk about!!
What am I currently reading?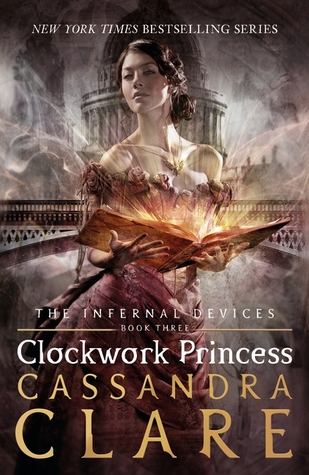 Yep – I have already finished Clockwork Angel and Clockwork Prince and I'm 20% through Clockwork Princess – believe it or not! I'm in the full swing of reading – I woke up at 4am today and read until 9.30am – 5 and a half hours of blissful uninterrupted reading! Beautiful, or what?
Despite my somewhat cutting review of Clockwork Angel you will all soon read, I really have become to love and enjoy this series – the characters and of course the banter, which sets me off into fits of giggles – me frantically trying to smother the noise so as not to interrupt anyone… I mean what can I say, the walls in this house are thin!
I am so excited to wrap up this series so soon and do my reviews on this! This was definitely something I wasn't expecting in my 'reading schedule' – although I'm not that organised about my reading anyway.
What did I recently finish?
More about these two books later on this week (or the next depending on when I get time to write my reviews)!
What do you want to read next?
Hopefully Children of Blood and Bone after Clockwork Princess – stay tuned for my post tomorrow on this!