I found this tag on Ally's beautiful blog, and when I commented saying I thought of doing it she told me to consider myself tagged… so I was tagged by Ally to do this 🙂
*these are all my own personal opinions and I expect them to be respected like I respect everyone else's 🙂 *
A really hyped book you're not interested in reading?
Some people may get shocked by this…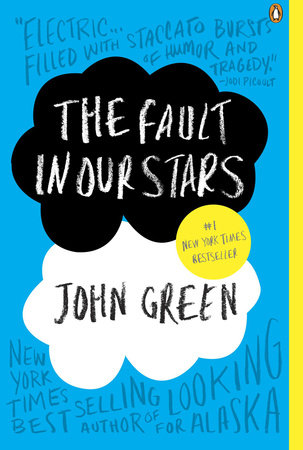 Harry Potter: This will probably come as a huge surprise and is probably pretty controversial in comparison to the thousands of gushing reviews flooding all the Harry Potter books pages on Goodreads.
The main reason why is that this book focuses heavily on magic and it's quite a realistic sort of magic too, I feel, in comparison to all the other fantasy books out there. I just didn't want to include myself in that and read such huge volumes basically on magic, which is just my own personal decision/opinion 🙂
I'm in no way criticising any people who love Harry Potter, loads of my friends are obsessed with Harry Potter and I completely respect that, this is just my own personal stance on this and my own personal reason as to why I myself am not and will not be reading these books anytime soon, and I hope that is understandable.
Triggers: I talk about suicide (as that's what Thirteen Reasons Why is about) so if you would be triggered by this please do not read below on Thirteen Reasons Why
Thirteen reasons why: I feel like this is also going to be a pretty controversial one as well! But my feelings on this book are pretty strong. From what I've heard of it, it's romanticising and glamorising suicide.
I feel like (and from what I've heard) that the book basically causes already suicidal people to feel more inclined to doing so because of the attention that may be received afterwards and how you will then be noticed by everyone, and I feel like that is unrealistic to an extent, at least. Also, when the TV show came out, it led to other people killing themselves in similar ways as to how Hannah in the book and TV show did. See here, in this example, someone in Peru killed themselves and left tapes, as in the book.
I'm not going to go into any details. Haven't read the book, my friend wanted me to watch the TV show (haha never – way too graphic for me). I know enough about this book to know I will never read this. If you want further detail and expansion on why there is so much criticism on this book this review is really good.
The Fault in Our Stars: Just not a fan of romance and a lot of my friends who read it didn't seem to like it either so I've decided this isn't going to be something I'm going to start reading!
A series you won't start/won't be finishing?
The romance, the characters, the concept, just doesn't seem to be for me (well, romance isn't my cup of tea anyway) and so I know (pretty certain) that I won't be starting this series.
A classic that you're just not interested in?
David Copperfield by Charles Dickens. I started it but it was just too sad (and depressing)! Maybe I was just in a weird mood that day since not many other people seem to have the same problem but I gave up on this book a while ago.
A book on your shelves you'll probably actually never read?
Cogheart by Peter Bunzl. I mean I'd LOVE to read this book but I bought it 3 years ago… so.