Ok for some reason the scheduled post did not post on Friday?? So I'm doing it today! But anyway, this was supposed to be another First-Impressions Friday!
Ink and Bone by Rachel Caine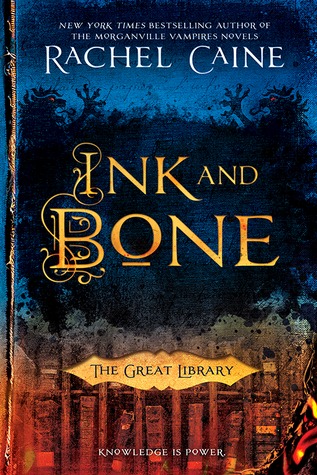 First Impressions: I thought this would be a 5/5 star read because it had a great beginning, I was instantly drawn into the intriguing world and the whole 'Great Library concept'. I immediately liked Jess and the other characters I was introduced to during the first few chapters, and I especially was appreciative of the accurate Muslim representation, at least of the donning of the hijab, the no tattoos and no alcohol rule that Khalila followed.
What I rated it: I ended up rating this 3.5/5 stars. Unfortunately for me the brilliant beginning didn't continue all the way to the end (the brilliance I mean). I found it a bit boring during certain aspects of the book and I felt character development happened a bit too rapidly for certain characters, so it felt quite rushed, and I was left thinking 'wait, when did that happen?' But overall, this was an enjoyable book! I'm not sure if I'm interested enough (or in the mood) to continue the series right now, but perhaps some time into the future.
What do you think about this book?