Another WWW Wednesday post! 🙂
2018 Reading Challenge Update
I have ultimately decided to go back to my 70 books for this year and I will not change it and this will stay permanently for the rest of the year (I'm saying this more to myself than anyone else lol).
So now I'm 46/70 books for my challenge. I know in September I will be completely blown away by my studies and I doubt I'll be able to read a book a week (but I'll try for sure 🙂 ).
What am I currently reading?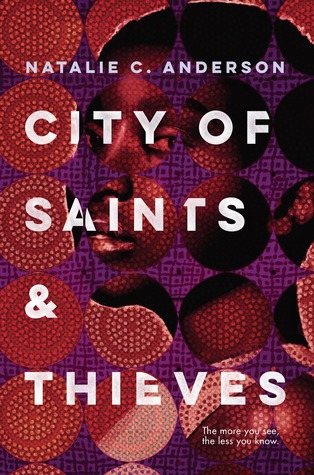 It has been so long since I have started a book and then read more than 20% of it in one sitting. I don't know how all those bookworms out there do it, but there is always something I need to get done, but in this case, this book completely sucked me in that I became oblivious to any mention of anything else.
I started this book yesterday evening and I am 40% through and enjoying it extremely. I really like the characters – Tina and Boyboy, and I love the whole storyline, and am intrigued to see what happens next!
This was actually something I picked up on the spur of a moment, I kept seeing it on OverDrive so I did a quick check on Goodreads and decided to give it a go!
What did you finish reading?
Ink and Bone by Rachel Caine (which I rated 3.5 stars) – review coming soon!
The Getaway (Diary of a Wimpy Kid #12) by Jeff Kinney (which I rated 3 stars) – I've read all the Diary of a Wimpy Kid books, mostly when I was in school, so when the twelfth book was on OverDrive I knew I had to read it because they are just so entertaining – and this one was no exception, a bit less entertaining than the others, but still good all the same.
We Can be Mended (Divergent #3.5) by Veronica Roth (which I rated one star) – I kind of wish I hadn't read this… lol.
What do you think you'll read next?
Absolutely no clue!
---
What books are you currently reading?
Speak soon!