Another First-Impressions Friday post! I planned on doing it last week on A Great and Terrible Beauty but things happened and I just never went around to sitting down and typing it up.
A GREAT AND TERRIBLE BEAUTY
See my review.
First impressions: I also did a "first-impression" sort of thing on my WWW Wednesday post for last week for this book. From the first two chapters, I was into and enjoying it. I felt like this was something I would like (if not love) because historical fiction and fantasy are both two of my favourite genres and with a female boarding school background (and I love reading stories about boarding schools for girls!), it was a mix of things I love, and I felt like I would really like this one.
How I rated it: This book ended up being a bit of a disappointment, and I ended up rating it 2 stars, the lowest review rating on my blog so far! The combination of fantasy and historical fiction didn't really work for me in this one. I didn't really enjoy the fantasy element as a whole and it seemed very weird and somewhat confusing to me. I did like the historical-fiction aspect and the exploration of the Victorian society but it ends there. I didn't really like any of the characters as they were mostly one-dimensional.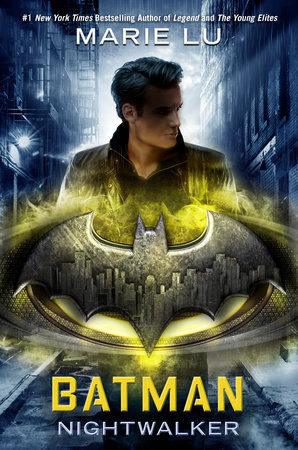 BATMAN NIGHTWALKER BY MARIE LU
Review coming soon! (I know I keep saying that but it really is coming soon lol)
First impressions: From the first sentence I knew I was going to like it. Fun fact this is actually my first book by Marie Lu, which is kind of crazy? I recommended Legend to my sister who read the whole trilogy and loved it, but I hadn't actually read it myself and am yet to. I for one have watched two of the Batman movies, watched the cartoons as a kid, and grew up with a Batman-obssessed brother. I really liked Marie Lu's writing style, and the story drew me in immediately.
How I rated it: 4/5 stars! I thought I'd give it 5 stars initially, but it just didn't have that extra kick (for me) to take it to 5 stars. There were some bits where I was a bit bored, but the story and writing and plot were still really good, and the story kept me completely intrigued as I was reading it and I think I finished this book in 2 days, which is great! 🙂
---
Have you read these books and what did you think of them?
Speak soon!