When was the last time I took part in Top 5 Tuesday? Too long is the answer! This week's Top 5 Tuesday is Top 5 Summer Reads and yes, not gonna lie, it was a little hard to compile this list, and no, I probably won't end up re-reading all of these in the summer (no matter how much I want to), but yes, what else is summer for other than reading books?
What better way to start your summer than with a timeless classic? If you've read this post, then you know I've read a lot of classics – and when I say this is the most fun and enjoyable classic I have ever read, it means a lot.
This book made me laugh out loud so much and I enjoyed it from beginning to end. It is an incredibly entertaining book and I highly recommend it!
This is by the author of Anne of Green Gables, and although Anne of Green Gables is one of my favourite books, and has been for 5 years of my life… until I read this book, until this book topped them all!!
This is such a great historical-fiction book, however I just want to put a trigger warning out there because (and I didnt know this until I read the book otherwise I wouldn't have read it) a child is assaulted in the book, luckily I realised it before it actually happened and skipped that bit (it doesn't take up more than a page at most I think).
With that aside, this book is a really well-written and well-told book on orphan trains, which is something that actually happened, as horrific as it sounds. I mean carting all these orphans onto trains and sending them off to random families is hardly a good idea to say the least.
It has a happy ending, I assure you, and is really a good read!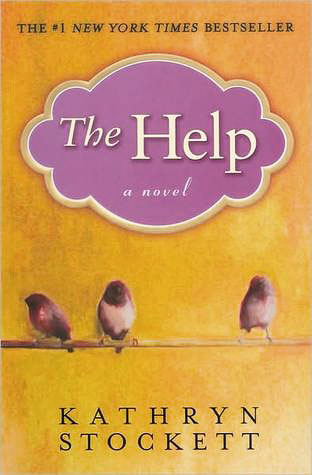 I know for a fact I'm re-reading this for the fourth (or was it third?) time this summer! I love this book so dearly! I love the movie just as much. I love the characters. I love the story. I love everything! If I could give this book a thousand stars I would.
It is such a powerful book with such an important message and despite how serious that may sound, I laughed out loud so many times during this book and there are so many memorable and hilarious moments that, if you haven't already, I urge you to join in on this summer! It's 100% worth it!
Okay, I've had this blog for 9 months now and I cannot believe I have not talked about this book yet!! Okay maybe I have, I really can't remember. But I LOVE THIS BOOK SO MUCH.
I know The Lost World is technically the sequel to Jurassic Park but I ended up reading The Lost World first and am yet to read the first book because some reason my brother randomly downloaded this book on the Kindle and then did not touch it so I felt bad for the wasted money that was spent so I started it and… I am so glad that I did, I read it in a day and then went right to the beginning and started all over again.
This is such a fascinating, ripping and roaring adventure that is a bajillion times better than the movie. In fact, now that I've read the book, I can say with confidence that the movie hardly gives the book credit. I can't believe I haven't done a review for this yet, so you can expect one soon. And I am totally rereading this in the summer!
There is one word that accurately describes this book, and that is peculiar. From the cover you may assume this is a horror story, but it isn't. It's creepy but won't keep you up at night for fear of nightmares or whatever, unless you're a person particularly scared of these things.
It's strange and fascinating, especially with the black and white pictures that are included throughout the book, which the author apparently found – which just adds to the strangeness and creepiness of this story.
It's really interesting, so I was hooked and binge-read the whole trilogy in a flash, of course. It's an entertaining book with an intriguing concept and I would highly recommend it!
---
And those are my Top 5 Summer Reads for Top 5 Tuesday on the 26th June. I tried to keep these books as different as possible to provide some variation for all the different kinds of readers that are out there! I hope you liked this post, and tell me what book are you most looking forward to reading this summer?
Speak soon!