Hey guys!
Recently, I made a post on Classic Books You Must Read. This time, I'm doing something a little bit different to that. This post is going to be on less well-known classics you must read, whereas the other post is on more well-known ones.
An example is Anne of Green Gables. L M Montgomery is really famous, but not as many people know about her other books, like the Story Girl, which is lovely.
When I was going through my craze for old-fashioned books, this was when I mostly encountered the books I'm going to talk about in this post.
If you're interested, read on to see my journey into YA books. If not, scroll down to the actual post 🙂
---
This is going to be a little bit of a story-time kind of thing, as I thought a bit of background info about my… experience, with classics, would be interesting 🙂
There's one thing you should know about me, and that is, from the ages of 9 to 12, I was fully, totally, completely and utterly obsessed with Anne of Green Gables.
No book or series was better than Anne of Green Gables. No author was better than Lucy Maud Montgomery. And the rest of my top favourite books? Naturally, LMM books, too. I was very loyal.
But when I hit twelve, I started exploring Young Adult books more. Previously, the majority of the books I read had been published way before I was born. This, of course, had something to do with my love for Anne of Green Gables which led to my love for old-fashioned books in general.
However, by "old-fashioned books" I don't mean Pride and Prejudice (which I actually just read this summer, let me know if you all want to see a review for that), Wuthering Heights (which I am yet to read, shameful, I know), Jane Eyre or anything like that. I was below thirteen, remember.
Instead, I read darling books like Little Women, The Secret Garden, Black Beauty, The Adventures of Tom Sawyer and A Little Princess.
So what happened? What drew me into Young Adult books? Frankly, I was actually running out of books to read. I hadn't heard of magical places like Goodreads or the Booktube community (although they tend to focus more on modern books).
Well, first I came across the Alex Rider series, in the library. I was shocked at how good the first book Stormbreaker was, and had initially expected it to be cheesy or boring or something in between (NOT). I devoured the series, and Alex Rider came up in second place after Anne Shirley. Not bad, Alex.
Then, a friend of mine introduced me to The Maze Runner by James Dashner, persuading me to read it. Then it came to three favourite books.
Then we got OverDrive, and they had so many amazing YA books, and I was thirteen now, so I started reading them. And, then after a couple of months I went back to one of the books I used to read which I had previously loved, and I found it so boring.
And now, I'm really into YA books, so much so, I just can't be bothered to read Wuthering Heights, even though I've heard so many people say such good things about it.
Actually, I did try, but the language has a density to it I'm not used to. Because these old-fashioned books have really good vocabulary and language in it compared to modern books. Not that modern books don't have good vocabulary or something, it's just… more advanced?
Anyways, it got me squinting at the words and had me stumbling along, trying to keep up with the story along with the advanced language. However, I do mean to try again. There's always the possibility it was just a brain fart or something 😉
So that's my sort of story/journey into YA books. Hope you found it interesting!
---
Whether you skipped the story-time or not, here are some less-well known classics that I know and love!
Now, quite a few people know about the What Katy Did series by Susan Coolidge. However, I've found very few in comparison have heard of A Little Country Girl, which she also wrote.
And yet, I found this book so delightful to read. It may not be as good as the What Katy Did series, but it's still an enjoyable read, and if you liked the What Katy Did series, I recommend you read this book too. It's a very happy, light-hearted and pleasant read.
This book is so sweet I shed three whole tears for it. Sniff.
It's suchhh an enjoyable read, I really, really loved it. Like, a lot. It kind of gave me Little Women (well, that would probably be because they have the same author) and Anne of the Island feels (for the second part of An Old-Fashioned Girl).
It's an easy and sweet (definitely sweet) read, but not too light, I'd say moderate. Which is good. Highly recommend it to any fans of Little Women and Anne of Green Gables.
When I was still going through my Anne of Green Gables obsession (I still love it, but, you get what I mean, not obsessed-obsessed) this book was just perfect in bringing me back to that whole Anne of Green Gables/Prince Edward Island vibes.
I'm not 100% sure this is based in Prince Edward Island, but it's definitely a lovely book that every Anne of Green Gables fan should read.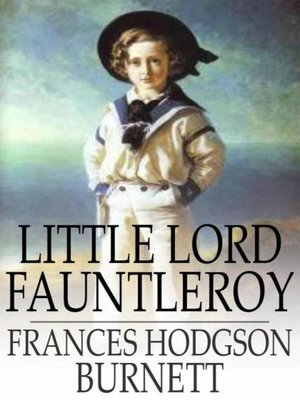 I know I'm using this word again (for the third time in one post… eek), but I have no other way to describe it, this book is so sweet! It reminds me of A Little Princess, but then, they have the same author.
It's much more of a lighter read than A Little Princess, but my gosh such an entertaining read.. Definitely recommend it to fans of A Little Princess and The Secret Garden.
---
I hope you found this post interesting/helpful!
I know a lot of us already have tonnes of books we want to read, but I'm assuming most of them are much more modern than these? I think it's good to have a flair of different genres, styles, and ages in the stuff you read, it's just so much more adventurous and fun that way, in my opinion.
So totally go and check these books out, they really are charming books!
Until next time!