Hey guys!
This post is about classic books you must read. Now, I'd say the majority of them, like The Secret Garden, are MG (Middle Grade) but that doesn't mean that if you're a teenager or adult you won't enjoy them.
With classics, they can be enjoyed by all age groups. That's what makes them so… classical. Also, keep in mind that I'm not including books like Wuthering Heights or Jane Eyre simply because I haven't read them (shameful, I know). But I do mean to get to them… one day 🙂
---
"It's been my experience that you can nearly always enjoy things if you make up your mind firmly that you will."
There are not enough words in the English language for me to begin to describe my huge obsession with these books from when I was 9 to 12 (I'm actually preparing a post about that, so stay tuned for it).
Don't get me wrong, I still love them! But, I've opened my mind and heart to other books out there. More modern books. But Anne of Green Gables will always have a special place in my heart. Always.
"There's such a lot of different Annes in me. I sometimes think that is why I'm such a troublesome person. If I was just the one Anne it would be ever so much more comfortable, but then it wouldn't be half so interesting."
And I'm not just talking about the first book. No, no, no. I'm talking about the entire series. Which is just so beautiful, so amazing, so… BEAUTIFUL. Guys, if you haven't heard of these yet, I am asking you this with complete seriousness: what rock have you been living under?
If you have heard of them but not read them… well, now you know that a trip to the book store or kindle store or library, is in urgent order. QUICKLY!! And get the whole series while you're at it 😉
"It was November–the month of crimson sunsets, parting birds, deep, sad hymns of the sea, passionate wind-songs in the pines. Anne roamed through the pineland alleys in the park and, as she said, let that great sweeping wind blow the fogs out of her soul."
"I am not afraid of storms, for I am learning how to sail my ship."
When I read this book, I was so blissfully happy. It was the same sort of happiness and contentedness I got when I first read Anne of Green Gables. It's the surety of reading such a fantastic classic, and enjoying every word of the journey.
"I've got the key to my castle in the air, but whether I can unlock the door remains to be seen."
I found the characters so relatable. But when it comes to picking one… I really don't know. I suppose I'm a mix of Meg and Jo. Not really Amy or Beth, I think my sister is more like Beth.
Being the oldest, and a sister, I resemble Meg in some ways. Being generally quite awful at cooking, I'm like Jo. And in other things too, but these are just examples. Let me know in the comments which of the four sisters you think you are most alike to.
"I'd rather take coffee than compliments just now."
These series are so memorable. Yes, I said series. If you didn't know (and I've found that quite a lot don't) there is one other part to the book and two other books.
There's Little Women, and then Part 2 of it is Good Wives. Then there is Little Men and Jo's Boys. I highly recommend reading all of these, and Little Women is definitely one of those must-read classics.
"Let us be elegant or die!"
"Whatever comes," she said, "cannot alter one thing. If I am a princess in rags and tatters, I can be a princess inside. It would be easy to be a princess if I were dressed in cloth of gold, but it is a great deal more of a triumph to be one all the time when no one knows it."
THIS BOOK IS SO BEAUTIFUL.
I've read this book three times now, and each and every time I never failed to cry. Do not let that put you off, I can assure you this book is amazing, amazing, amazing.
"I am a princess. All girls are. Even if they live in tiny old attics. Even if they dress in rags, even if they aren't pretty, or smart, or young. They're still princesses."
And totally worth reading. Even if you shed a tear or two. Even if you don't like sad books (and I wouldn't necessarily call this a sad book).
It's such a classic. I love it so much. I don't want to say too much about this book (fear of spoiling), but it does have (as the previous two books) such a memorable character. Such a sweet character. Such a… little princess 😉
"Everything's a story – You are a story -I am a story."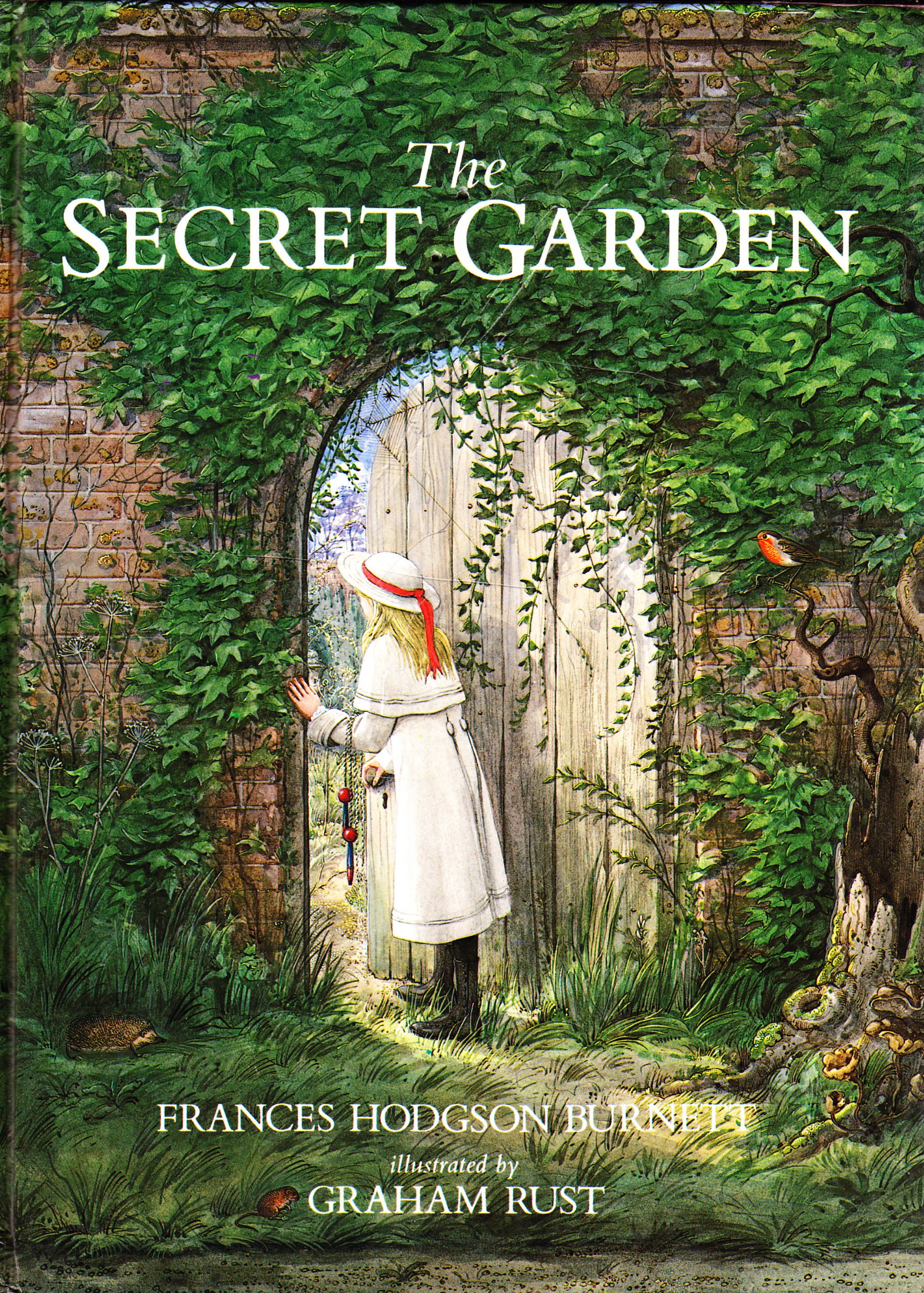 "If you look the right way, you can see that the whole world is a garden.
Sorry if I keep repeating this, but THIS BOOK IS SO BEAUTIFUL. This is also by Frances Hodgson Burnett, who also wrote A Little Princess. She's a fabulous author.
"Where you tend a rose my lad, a thistle cannot grow."
It might seem kind of childish from the title or the cover, but trust me, it's not designated for any age group. You can read it and love it at ten years old (like me) or as a teen or as an adult or… you get the point.
"Is the spring coming?" he said. "What is it like?"…
"It is the sun shining on the rain and the rain falling on the sunshine…"
It's just got such a beaauuutiful storyline. Guys, if you haven't already, read this.
---
That's it for this post, guys! Thanks for reading 🙂
Let me know… what's your favourite Anne of Green Gables book? Are you more like Meg, Jo, Beth or Amy? Did A Little Princess make you cry? Who is your favourite in The Secret Garden, Colin Craven or Dickon Sowerby?
And if you haven't read any of these books, which one are you planning on reading first?
Speak soon!